Have you ever done gardening? Even if you haven't, you still know the basic process of growing plants!
First, you need to purchase seeds and then plant them in the right places. After this, you have to water them properly, and with the right weather conditions, these seeds will grow into plants and, later, trees!
You might be wondering why we are discussing gardening on a marketing blog.
Today in this post, we're talking about Content Seeding! So, instead of putting seeds in the gardening, here, as a marketer, you need to plan your content to grow your brand awareness and generate more leads.
Content Seeding – It's All About How To Reach the Right Audience!
So, let's learn everything about Content seeding and how it works.
In this guide, we will cover the following:
What is content seeding?

Types of content seeding

Platforms of Content seeding

Benefits of content marketing

How does content seeding works

Examples of content seeding

How to use content seeding
Now let's get into it!
What Is Content Seeding?
Brief Definition
Content seeding is the approach that is used to spread content in various or specific places through diverse channels such as a website homepage, social media platforms, or blogs. Content seeding is done with the right planning so that it will reach the target audience on a wider level.
Detailed Explanation
Content seeding is a well-known strategy mostly used by content creators to distribute a brand's content across various online platforms to reach the largest possible audience to take root and grow eventually.
Content seeding is used in many ways, such as collaborating with an influencer to promote a product/service on their social media accounts like Instagram or Facebook. This will help content creators and marketers to reach a specific audience to attract leads.
Today many companies use content seeding strategy through several types of media businesses, such as user-generated content and collaborative spaces, such as different kinds of online communities, to weave and create content with user input. And these are effective methods that create an engaging cycle that will bring more exposure and also increase the reach for a brand, service, or product.
The ultimate goal of content seeding is to scatter the content to a wider target audience. However, before you start implementing content seeding for your brand or company, there are a few important things that you should know about content seeding.
Let's know more about it in detail.
Types Of Content Seeding
Content seeding can be categorized into two categories: Simple seeding and advanced seeding.
As its name suggests, simple seeding is the strategy where the content is scattered across a brand or company's own network. Sometimes it also includes partnering up with some famous influencers, and they share the content. In this seeding type, both effort and cost are less. However, even for this type of seeding, you should create high-quality content with great values to succeed.
On the other side, advanced seeding is all about creating as many videos, posts, infographics, and blogs as possible to spread brands to viral content. These contents are also shared with a high volume of influencers, websites, forums, blogs, groups, and organizations. Advanced seeding is highly effective and gives more impressions, but it also requires more effort and a good budget!
Popular Platforms For Content Seeding
So, which are the common platforms to use content seeding?
Previously blogging and editorial outlets are the primary avenues for content seeding. However, that's not the case today, as right now, social media platforms are the popular and dominant platforms for content seeding.
Here are some of the most commonly used social media platforms for seeding:
TikTok

Twitter

Instagram

Facebook

YouTube

LinkedIn

Podcasts

Pinterest
Keep in mind that all these platforms are useless if you don't have a good plan and strategy to utilize them.
No worries, keep reading to know how content seeding works and how to use it correctly.
Benefits of Content Seeding
Why should you seed your content?
Many people commonly ask this question as they want to know the advantages of content sending. If you also have the same doubts, here are some of the key benefits of content seeding:
Brings More Traffic
You can reach the right audience when you write high-quality content and promote them on the right platforms. And this will ultimately bring a lot of traffic to your page or website.
For example, if you're creating blogs about CBD oils, like the different types of CBD oils and their benefits, and you're posting on a Facebook CBD user group page. This will get your website plenty of relevant social traffic.
Get More Backlinks
One of the major benefits is that you can boost your search rankings as you will also get more good-quality backlinks. This you can get by seeding your content on various social media sites and other online networks.
High Conversion Rate
When you have high-quality content, and you seed it through social media platforms and sources, this will automatically boost sales.
This is the result of driving relevant and engaged traffic to your site. This traffic is more likely to buy from you when they find it from a trusted social media influencer.
Build Brand Awareness
One of the key reasons why users want to associate with any brand is the steady stream of content. This is because they can rely on consistent and high-quality content producers. So, sharing your content with followers and readers will increase your authority.
Promote Your Social Channels
Social media networks are considered one of the best channels to do content seeding for brands. These platforms will surely enhance the discovery of your content. This will also create a snowball effect which will further be shared with more and more people who will again share your posts. This will ultimately help to promote your social media profiles.
How Does Content Seeding Work?
Before moving to content strategies, it is important to know it works and how seeded content becomes viral.
Let's first understand the goal of content seeding.
The aim of content seeding is to convince and believe the industry leaders or other companies that your brand is worth sharing with their audience. Through seeding, we need to make the content viral and get the best results by reaching a wider audience; that's the ultimate goal of content seeding. Another goal is to raise brand awareness, boost traffic on the site, and generate quality backlinks.
Best Examples of Content Seeding
Now let's see some of the best examples of content seeding:
1. Mandy McEwen x LinkedIn Marketing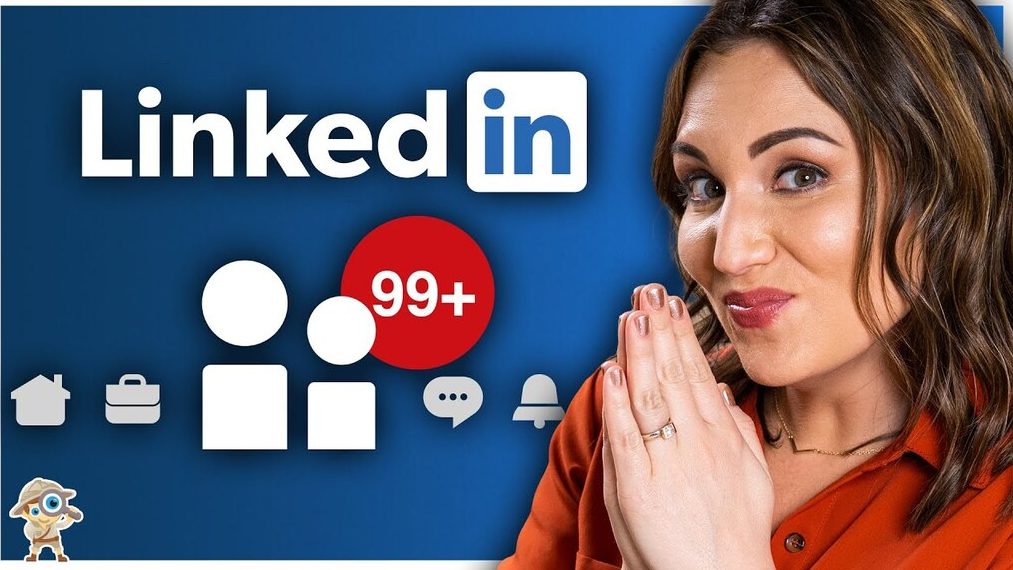 First, let's take the example of a marketing company Mod Girl Marketing. The founder of this company gets partnered up with LinkedIn Marketing's Thought Leadership campaign.
This great collaboration directly brings together two important people: McEwen's following — filled with professionals interested in working with thoughtful leaders — and LinkedIn's massive audience, which is filled with many professionals seeking workplace connections and advancements.
Through this partnership, McEwen gains new followers and professionals, which also brings lots of engagement. This will help the company to build its credibility on the online platform. Here you can see how content seeding can be beneficial for both people to build brand awareness.
2. Microsoft x National Geographic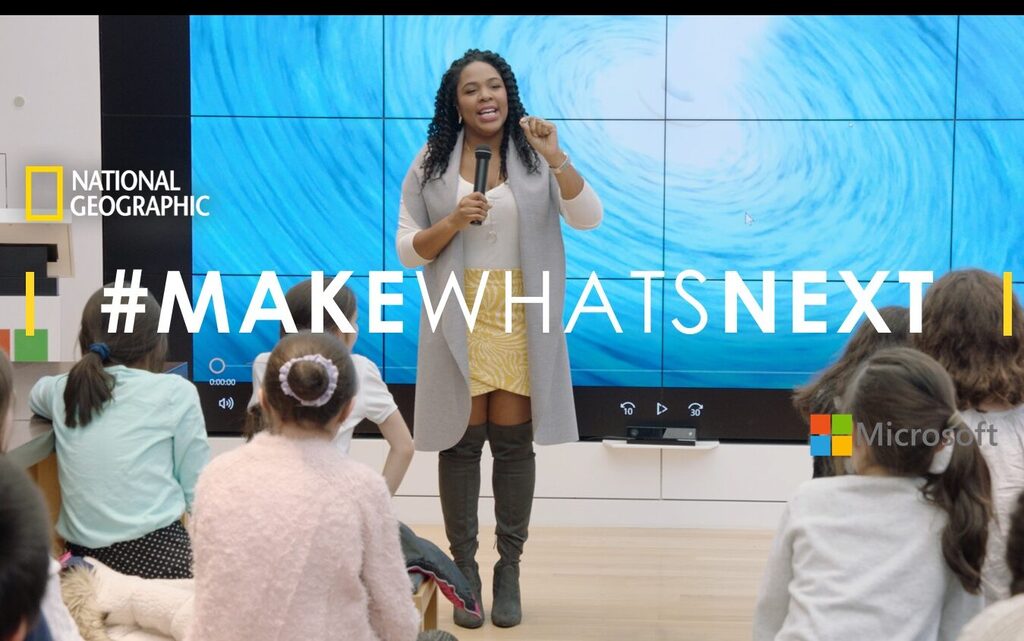 The next example is the ultimate campaign by Microsoft to engage more girls to get into STEM careers. So they decided to partner with National Geographic instead of executing the activities. They picture the whole partnership as representing various women scientists across the globe and presenting their professional stories to the public.
This partnership gets instant success and benefits for both parties. Thanks to the right content seeding for the campaigns, Microsoft is able to reach 90 million people, and National Geographic also receives praise. The pictures on National Geographic's Instagram page received over a million likes and also generated plenty of engagement.
3. Dunkin' Donuts x Charli D'Amelio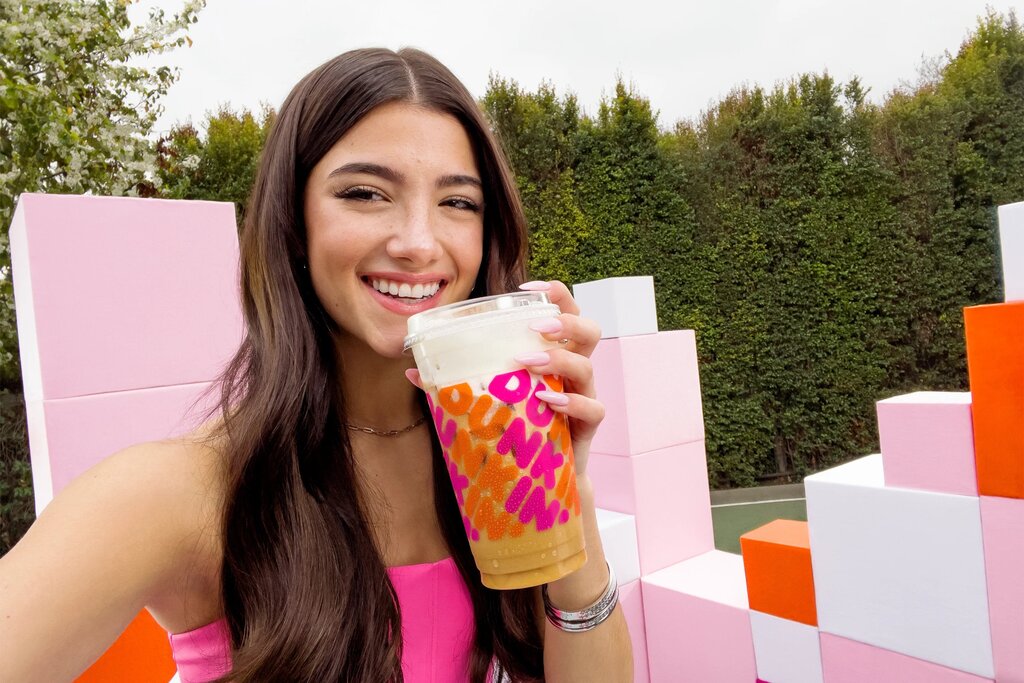 You already know the fact that Tiktok has been proven to be one of the best social media platforms for advertising and collaborations. Dunkin Donuts noticed this, and they immediately partnered with famous creator Charli D'Amelio who has the most followers on Tiktok.
Charlie promoted a limited-edition menu and also created The cold brew coffee "The Charli" after a popular Tiktok star. This is all a significant part of the content seeding campaign. They have also launched a contest under the hashtag #CharliXDunkinContest.
The result of this creative collaboration with the right content seeding is that Dunkin Donuts was able to reach the Generation Z audience, who are well aware of Instagram and TikTok. Also, the creator, D'Amelio, received millions of views, likes, and immense popularity in just a few months.
Now you know that if you use content seeding correctly, there are not one but many benefits.
So, are you excited to learn how to implement content seeding? If yes, let's dive in.
How to Successfully Use Content Seeding
Today, content seeding plays a vital role in online marketing, that's why it is used widely. However, not all seeding campaigns give positive results.
That is why it's extremely important to follow a logical plan and strategically use seeding to become successful.
So you have to work on the distribution of the articles, videos, and infographics using various social media platforms such as Facebook, Twitter, Google+, and other networks. You can also use various search engines to spread your content over the internet. These techniques and tricks will help you to get a successful well-organized campaign.
Here are the effective and proven steps to bring out the seeding campaign with good results:
Step 1: Find an End Goal
Before getting into in-depth content seeding, developing a goal for the campaign is crucial.
Ask questions like this:
What do you ultimately want to achieve with your content?
For example, whether you want to increase brand awareness or boost the credibility and trust of the company on the online platform.
So once that is sorted, and you know exactly what you want from the content seeding campaign, it is really easy for you to plan things according to that and create effective content.
Step 2: Research Relevant Bloggers/Vloggers
After you have a clear goal in your mind, it's time to find the relevant researchers, vloggers, and companies. These people can help you in seeding your content at the right place.
So first, identify these influencers and narrow down the list of possible influencers and companies. You can approach the influencers which you think your audience will follow according to their interests, problems and characteristics, and other factors.
Here are some things you can do:
Use Google Search.

Explore the trending hashtags and topics related to your company.

Get into blog/vlog directories or catalogs.

Use a blogger outreach tool to find relevant bloggers or influencers.
Step 3: Creating Quality Content
Once you get done with the goals and influencer's research, it's time to create the content. You have to do this carefully, as whatever content you're producing, whether it is in the form of blogs or infographics, should be delivered on the right platform to get the perfect reach for the content seeding.
So, think about whether a video, an infographic, or a text will be best suited for which platform, such as whether it is good for PR, entertainment, or just as information.
Step 4: Evaluate The Content Seeding Results
After putting your content out in the marketing world. Here is the next step to do is to monitor and analyze your seeding efforts. You have to measure and think about everything from whether your content seeding process is able to get to the target audience and whether it is able to boost the traffic to the website.
If not, you have to seed the content at more places for more backlinks and to generate traffic on the website.
This is why you have to monitor and evaluate each step of the content seeding to get the best positive results. Also, keep the database of all the bloggers, vloggers, or influencers you targeted for the campaign. This will really help you in your next seeding campaign for sure.
Step 5: Keep Your Network
After a successful content seeding campaign, nurture the network and people you have worked with for the campaign. Once you get in touch with the various influencers, establish a good relationship with them. These relationships, partnerships, and collaborations can be further useful for your brand in the future.
Content Seeding: Takeaway
Just like a garden thrives only because of the hard work, the right soil, and weather conditions, content seeding will also give brands the best and most positive results when paired with the right partners and platforms.
Content seeding is important for brands and businesses to boost website traffic, reach a wider target audience, and overall brand growth. And to achieve all this, you've to create effective and engaging content because Great Content is the Key!
To make your content successful, you don't have to invest huge amounts of money. All you need to learn is the right way of seeding, and that's it! Yes, with the proper planning and strategic execution of the content seeding campaigns can give great results.
For more content marketing tactics and strategies, explore Link Publishers.