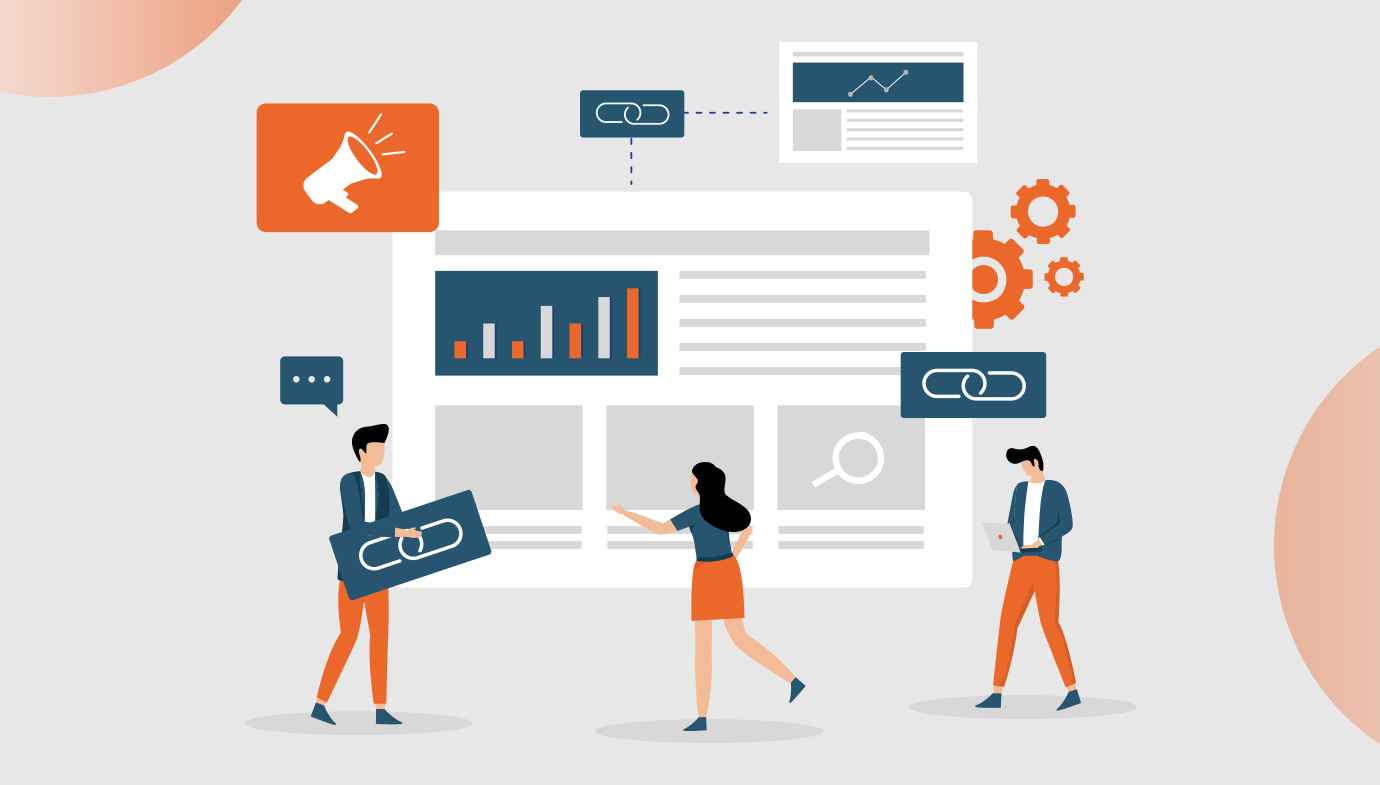 How Many Backlinks Do I Need to Rank? (2023 Guide)
Along with probably half the earth's population, you are looking for a way to rank high on Google using backlinks. However, with the staggering amount of information on this topic on the internet, it is hard to know which works and which does not.
Finding which backlink strategies will boost your ranking on Google can be very daunting. However, as important as backlinks are to the strategy of best SEO practices, one vital question people ask is "how many backlinks do I need to rank?"
It is important to understand that there is no straightforward formula to get how many backlinks you need. To get a close figure, or one that works, you will need to know the various modifiable factors that can help your website and your business increase its ranking on Google.
Many people argue the backlink quality is the only factor that determines ranking on Google, while other believe that backlink quantity is key. While both perspectives are somewhat true, the main question is, "how many backlinks do I need to rank?"
Ready to know the answer to how many backlinks do I have to get to rand and push my business page to page one on Google? Keep reading.
How Many Backlinks Do I Need To Build?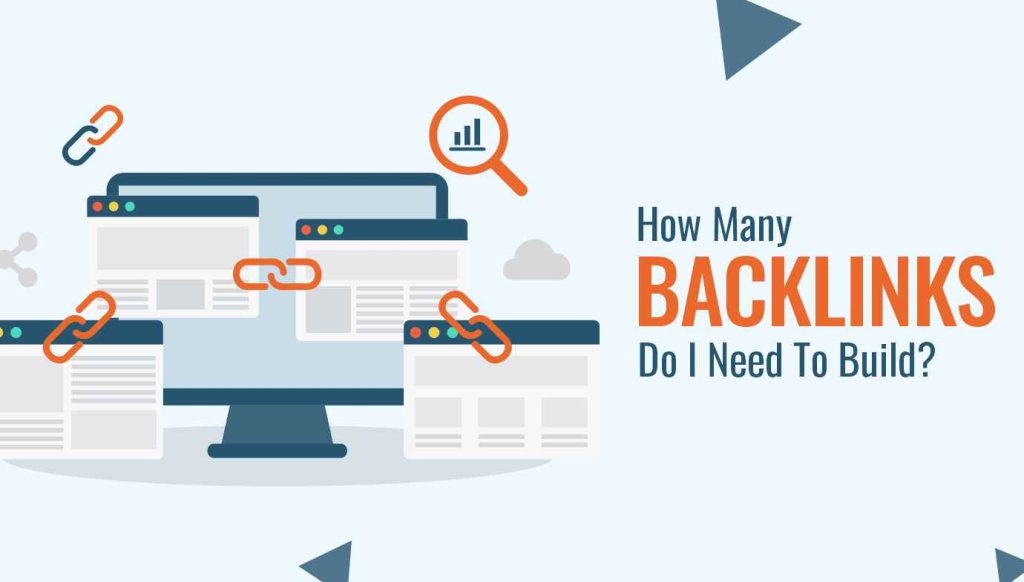 The question of "how many backlinks do I need to build for my website" is a very tricky question. Why? It is because the answer to this question is not so straightforward. So many factors are involved, from your keyword choices, to search results, to your domain authority, competitors, and even your niche.
When it comes to building backlinks, instead of starting a long calculation of how many backlinks you need to build, follow these three-step process to help you determine how many backlinks you will build:
Step 1: Determine which pages you should build the backlinks for
You need to know that not every page is worth building backlinks to. So, what determines which pages you build backlinks to? Keywords. You should build backlinks only to pages that have the keywords that generate leads and increase your engagement rates for your business. In other words, build backlinks for high-engagement pages.
Step 2: Measure the backlink gap between you and your competitors
After creating a list of your target keywords, it is time to calculate the LINK GAP. This is the number of links you need to create in order to appear at the top of Google search results for a specific word or phrase.
You can pin this to a specific figure, you will be able to answer the questions "how many backlinks should a website have" and "how many backlinks do I have." You will also be able to get a close-to-accurate cost estimate and how long it will take to get all your backlinks in place.
Step 3: Build!
This might just be the trickiest step in this process. There are two ways to go about this – building the backlink yourself or outsourcing to reputable companies like Link Publishers to build the links based on their awesome link building services.
Method #1: To do it yourself
Firstly, find your top competitors by searching for your target keyword on Google. The first websites that appear are your key competitors. Open Ahrefs and initiate a complete backlink analysis of the websites.
Once you have a list of all the links used, your next step is to analyze how the link came to be. It can either come through a guest post, forum post, or blog comment. This will help you strategize on how to get yours. You can then pitch to the website as a guest post since they post content in the same niche.
You should know that link building is hard work. The better and more defined your link building strategy is, the more work you will have to do.
This is why many businesses or individuals outsource the job of building backlinks to reputable link building agencies. These agencies have the skills, knowledge, and tools needed to help you build high-ranking backlinks that is sure to push your website to the top pages in the SERPs.
There are so many link building agencies to choose from. However, one that stands out in the offering of superb link-building services that increases your business' SEO ranking is Link Publishers.
How Do Backlinks Affect Rankings?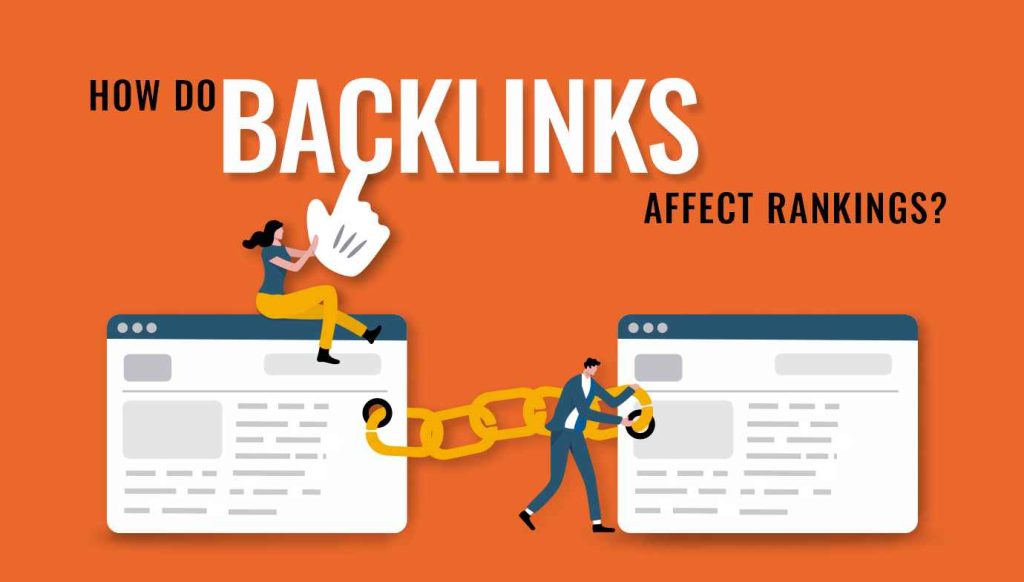 Backlinks are highly essential to SEO, especially when you need to answer the question how many backlinks do I need to rank.
When a website links your website, you get a backlink. Suppose a big brand like L'Oreal finds your blog of guest post possessing vital and helpful information for their customers and followers, and they choose to link it. This is called a backlink, and it essentially tells Google and even your competitors that your website can be trusted to deliver the best information in a certain niche.
Earning backlinks is essential to off-site SEO, and getting more backlinks is called link building. However, like the numerous aspects of SEO, link building is a broad process.
It is important to know which backlinks to use as not all links will benefit your website. It is also important to know how many backlinks are good or bad, and how and where to use them. Knowing which to use and how to use them is key to getting a higher rank in search engines.
Take Google for example.
Google uses an algorithm called PageRank, which was created by Larry Page and Sergey Brin in 1997. The algorithm works by using links to evaluate a page's importance. It appraises links as votes for each website, using the theory or fact that pages having more links are the most important by rank.
This is similar in many ways to the metric system used for journals, commonly known as impact factor. Impact factor uses the assumption that the more cited a journal is, the more important it will be. The only difference between this system and PageRank is that PageRank values some votes or links more important than others.
In using links as the main metric to rank pages, Google's approach was deemed better than its competitors. This made links, and in essence backlinking, the currency of the World Wide Web.
How Many Backlinks Do You Need to Rank?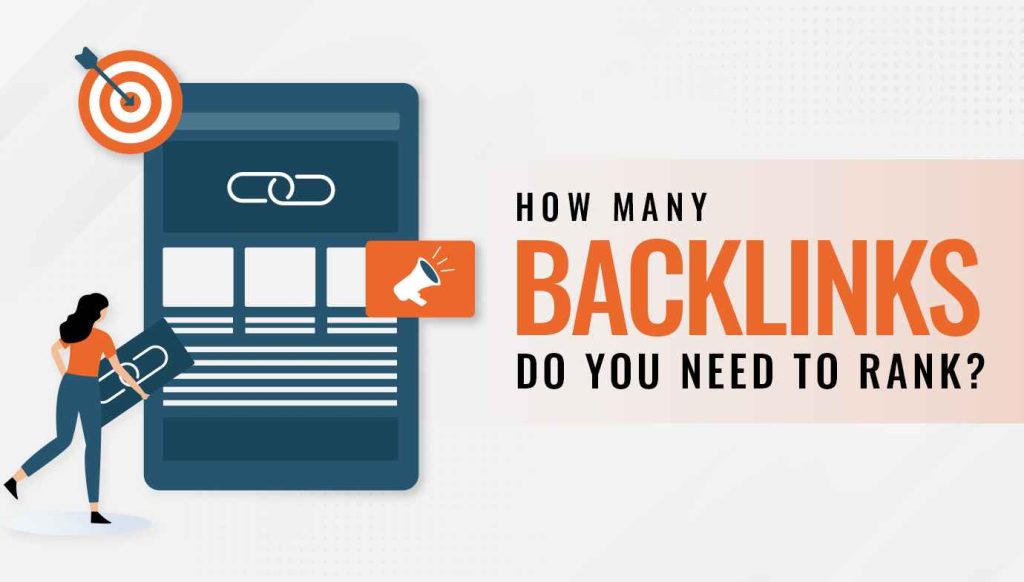 Back to the question, how many backlinks do I need to rank?
For a typical website, its homepage and other web pages should have about fifty backlinks and a hundred backlinks respectively to be SEO-competitive. However, keep in mind that the backlinks' PageRank scores need to be at a high rate because high PageRank values means you need a lower number of links to increase your ranking.
Hence, to be consistently competitive keyword-wise and to achieve and maintain higher rankings, you have to aim for the highest PageRank backlinks.
This is exactly why experts advocate that users generate high-quality links. While it takes a good amount of time and resources, it is worth all of that and more at the end. Low-quality backlinks can only get you so far. Also, when you are done, you will be able to answer the question "how many backlinks do I need to rank"
How to Get More Backlinks?
It is easy to generate backlinks when you are not concerned with quality. You also get to solve the question of how many backlinks do I need to rank.
Natural link building is one of numerous white hat SEO techniques. When you go for unnatural link building, Google can find out and cause you to lose your rankings and traffic. They can also penalize your domain, which is not good news for any digital marketer out there.
If you are looking to get natural backlinks, or links generated without having to do alternative link building forms such as guest posting, there are three steps you should look to go with. Keep in mind, however, that patience is key when opting for natural link building.
The first thing you should look to do is to write great and not just good content. Creating good content will make other blogs and websites refer to your content as having the best information on a particular topic or niche.
This is usually a slow process, but natural link building is a game of patience and one for the future. Research your content properly, write it like you are writing for millions of viewers and readers, and millions of readers will come soon enough.
The second thing to do is to take your content out there. Spread the news about what you have written and try to attract a form of PR. Social media helps you get your content to people who are actually interested in what you have curated.
Also, follow people who have a large following and leverage on their audience. Remember, you need to maintain a good online presence before embarking on this journey.
The last thing to do is to do the above two steps repeatedly and consistently. There is no secret in natural link building; you only need to produce good content and produce it consistently.
People will come to your content when they consistently see quality content on offer. You should also learn the right time to post specific content, and two to three times a week should be your goal.
Post good content, be consistent on social media, and rinse and repeat.
How Many Backlinks Per Day Is Safe?
If you think there is a specific limit to the number of backlinks you can create each day, then you should review your strategy. As long as it is increasing your engagement, you can build up to 500 links per day. However, ensure they align with the rules and your goals.
In fact, if you go through official documentations and rules of SEO companies regarding backlinking, you will find no specific figure regarding how many backlinks per day is safe or authorized, how many backlinks from one website is acceptable, or how many backlinks one can post per day.
As long as the links are legitimate, there is no problem. However, it could cause Google to think you are building a link scheme. This is because Google may penalize you for building unsafe, irrelevant backlinks.
For example, creating links that the owner's website did not vouch for is termed a violation of Google's backlinking. Therefore, the best way to create quality links is to create impressive and essential content that people can and will use.
How Does Link Publishers Help With Backlinks?
By taking up the services of Link Publishers, you are sure to get access to:
Organic traffic of at least 1500 words.
Well researched content
Permanent do-follow backlink
Niche relevancy
Two relevant posts.
Anchor Text/URL
Aside these, you are sure to get a whole lot more from Link Publishers for anything that is needed to make your website rank.
Conclusion :
Many factors affect the answer to the question "how many backlinks do I need to rank?" Some of these factors are competitor research and keyword research. These factors can help you know how many backlinks per month from your website.
FAQs :
How many backlinks from one website?
You can get as many backlinks as possible from a trusted website. You only need to ensure that the backlink is high-quality. That way, you get the answer to "how many website do you need?" during your backlinking analysis.
How many backlinks per month?
There is no specific number of backlinks per month to build for your website. Instead of looking for a specific number to work with, look to create quality content that industry experts and big businesses will be able to use.
How many backlinks are good?
This depends on the kind of backlinks you're looking for. However, be wary of toxic backlinks that only reduce your PageRank rating. Also, if you are wondering how many backlinks do I need to rank, then Link Publishers can help you with this.
---