Link Publishers is a top-rated marketplace website that provides services like Guest Posting, Content writing, Content Marketing, and Link insertion and building. You can drive high traffic to your websites with relevant, original, and engaging guest posts and be on the top in the industry.
To make your entire order placement process easy and fast, we've added new features and great visual designs to help your business grow.
Now Link Publishers have an enhanced better search option that can be filtered out to get more accurate and precise results. From the Trending search option to the website category listing, many new things are added to make your guest posting experience quick, convenient, and hassle-free.
Here's a List Of Newly Added Features And Solutions:
Bulk Search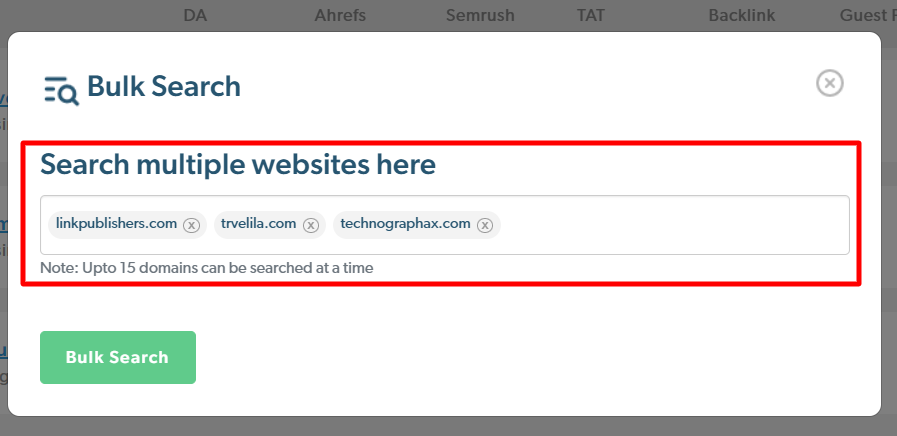 You can now search up to 15 domains in a single go. This will save you time, and you can quickly access multiple websites at once.
Bulk Order Placements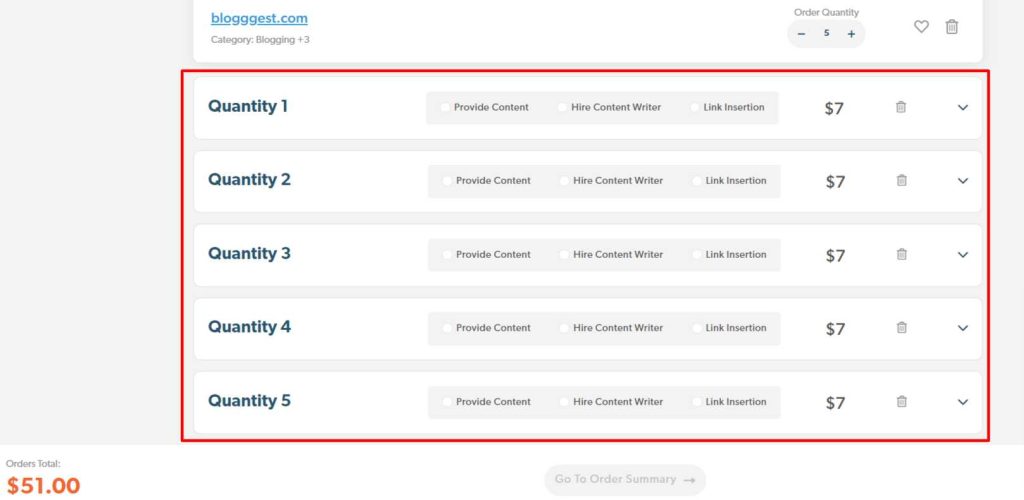 Before, users could only place one guest post order at a time. We have upgraded this option, and now you can place up to 5 orders for each website simultaneously.
Expanded Range of Metrics

While selecting the websites for guest posting, it's vital to check the website metrics such as Traffic Analysis and Domain Authority. In the latest edition of the Link publishers Marketplace, we've added two popular website analyzers: Ahrefs and SEMrush, for metrics analysis.
This SEO software will show you all the important website metrics, such as Domain Rating, Referring Domains, Total Backlinks, Total Keywords, etc. These metrics will help you track the performance and statistics of a particular site.
Add To Blocklist

If you are tired of seeing sites again and again and wish to block them, we have this new feature in Marketplace through which you can block these sites one at a time.
To View Blocklisted Sites

You can also unblock the sites from the same option!

Quick Search Filter

We have added a site filter to modify your website search list. The three options are:
Sites I've worked with: In this option, you can see a list of all those websites with which you have previously worked and placed orders.
Sites I've not worked with: If you select this option, a list of websites you have never worked on will be displayed.
Blocklisted Sites: This option will display the list of sites you have blocked. (You can also unblock sites!)
Download Samples

If this is your first time with Link Publishers Marketplace and you need more clarification about the content, click the download samples option. You can download multiple samples from different categories, including Technology, Fashion & Lifestyle, Health & Fitness, etc.
These articles will give you a brief idea about content Quality, Language, and various SEO parameters like Keywords, Anchor texts, and Target Links. These samples give you a reference of how your content will look when delivered.
Get WhatsApp Updates

Now getting updates from Link Publishers is easier, faster, and more convenient. Just click the checkbox while signing up with us, and you'll get all the news and updates, like the latest offers and your order summary, on your mobile anytime, anywhere.
24×7 Online

Whether you need help regarding guest posting services or technical assistance or want to know more about Marketplace, we're 24×7 available for you. You can clarify your doubts and queries by visiting the help section provided in the dashboard.
So, try our newly designed Link Publishers website and make your guest posting dreams come true!
Domain Rating & Authority Score Filter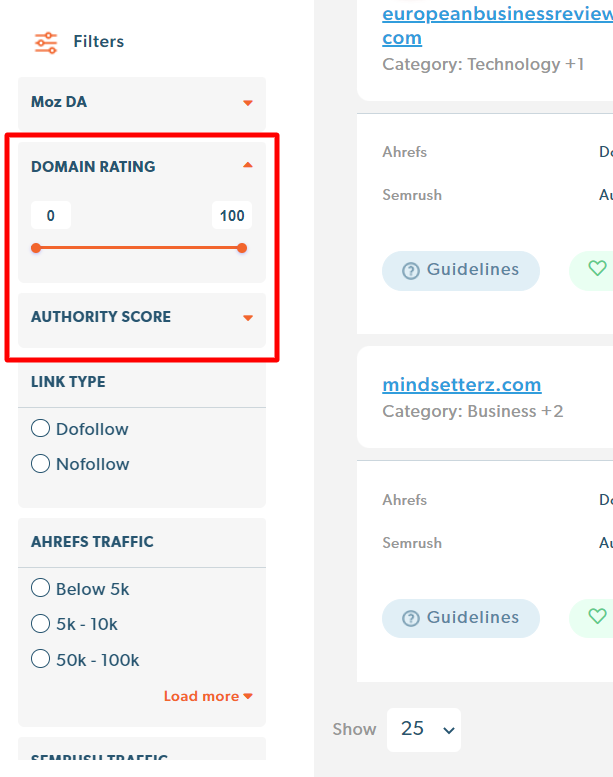 Now with the help of this filter, you can check the websites based on the domain rating and authority score. As per your needs, you can set this filter from 0 to 100, and all the websites under the rating by Ahrefs and authority score by SEMrush will be displayed on the Marketplace.
Billing and Funds Filters

In the billing and funds section, we have introduced three filters:

This option allows you to find data for a particular date. This will make the data search easy and quick.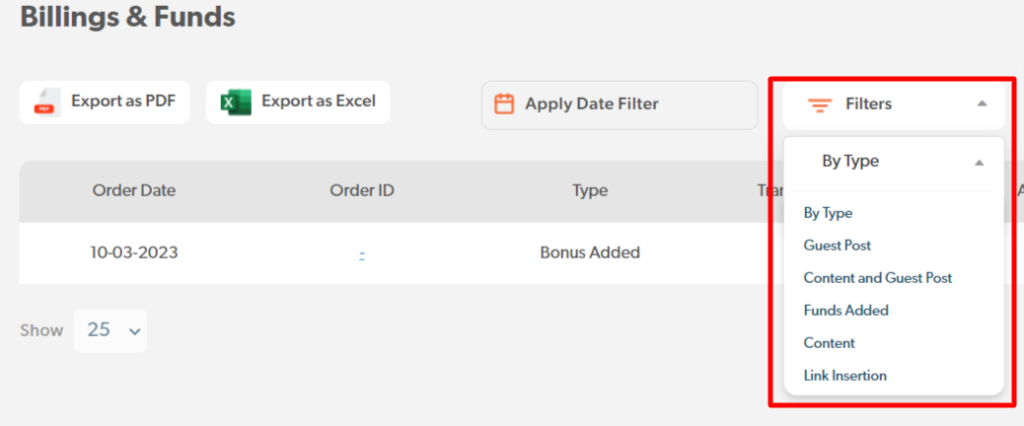 This filter has five options to choose from:
Guest Post
Content and Guest Post
Funds Added
Content
Link Insertion
You can select a specific option, and the related information will be displayed on the page.

This filter has a drop-down menu that allows you to get the data about Credit, Debit, and Reward. Select one option, and all the information will be shown.