Link-building is the process of promoting your website to get hyperlinks to your website. It is an important factor for getting higher rankings in the search results.
If you have a website and your goal is to increase traffic, then it becomes vital for you to get quality links from the relevant websites.
Link building will require outstanding communication, tenacity, inventiveness, and great social skills.
Creating high-quality content is the most basic and important thing regarding successful link building. The more content you make, the more chances you get the links.
For attaining success, it is important to have a good link-building strategy. As you need a plan to succeed in all the areas, in the same way, you will need a plan or strategy for growth in link building.
No matter where you stand, it's crucial to take the time to learn more about the many backlink tools that are assisting other marketing experts in improving their search engine rankings. This piece of content will explain some of the best free link-building tools for SEO.
Is link building worth it?
Many times, link building may seem to be hectic and time-consuming work. But spending time on quality link building can reap amazing benefits in the future. Thus, it is definitely worth it, and using the proper tools can make it even better.
What are the benefits of link building?
Link building can help you gain the following benefits:
Increase web traffic
Link building is one of the best techniques to attract quality and relevant audiences from credible websites. You can increase the traffic from external sources when you target a relevant audience and niche.
Provides Credibility
Links provide credibility as they serve as independent indications of the authority of your domain. Google always aims to provide users with the most relevant results. For this purpose, it factors in 'authority.' The greater number of quality links directed to the site, the higher its credibility will be.
If a greater number of websites are linking to your website, then it simply means it has good content and is credible.
Increase in sales
More traffic means more opportunities for earning more revenue. With link building, your website can get a higher rank in the search results, and thus you can get more potential customers. Therefore, your leads and sales will increase greatly with appropriate link-building practices.
Increased visibility
Link building can help you to increase your visibility and help you to grow by breaking all the geographical boundaries. Users in any part of the globe can see your website and use your services. All these things can be done by improving visibility which can be possible using good link-building practices.
Lower bounce rates
Bounce rate implies the percentage of people that leave the website after visiting only once. If your bounce rate is high, then the chances of you getting effective results decline; thus, the focus should be on decreasing the bounce rate. It can be possible with the help of link building. Make sure to pay attention to internal links apart from just inbound links.
Best free link-building tools for SEO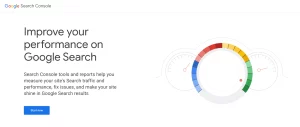 The Google search console is a well-known tool for link building. It is a free & useful tool for the people involved in digital marketing.
The tool has some amazing features that help study your website's performance. As far as we talk about link building, you can get an idea of how many links your website has.
Features:
Engagement tracking

Backlink monitoring

Google Analytics Integration

Keyword rank tracking

Activity dashboard


It is another free tool that helps to study the backlinks of your and your competitors' website. Additionally, it exposes any outdated, nofollow, or spam links on the rival website, allowing you to determine which of their links are effective and which can be blocked for SEO purposes.
The tool will help you to get a detailed report that depicts how many current quality backlinks a website has.
Features:
SEO audit

Keyword research

Link building

Competitor analysis

Custom reports



Majestic provides a range of backlink analysis tools that can aid in analyzing the overall health of the domain, trust flow, and citation flow.
There are also "Flow" scores on the platform that rank websites based on factors including trust, citation, and visibility. Again, each of them contributes to a link-building plan since quality content is crucial.
Features:
Can check backlinks in bulk

Useful in backlink campaigns

Topical trust flow

The role of this tool is to find emails and check their authenticity. The tool helps search the email addresses and gather information on the company the person is working for. It provides details like the person's position and even their number of connections on LinkedIn.
Generally, finding reliable contacts is a difficult task, but this tool makes this task easy and quick.
Features:
Email finder

Email verifier

Helps in domain search

HARO, i.e., 'Help A Reporter Out; is an online platform used by journalists to find credible & authoritative sources to back up their store.
If your client is recognized in their field, HARO is a great resource for providing thoughtful comments and boosting the likelihood that their website will receive backlinks. Once you accept to be the source, you will get email requests 3 times daily that indicate what types of sources and topics journalists are looking for.
Important features:
User-friendly interface

Covers a wide range of topics

Large database of potential sources

Provides timely email alerts

Customer support

The Linkody tool is designed especially for backlink monitoring. It has a user-friendly interface that allows seeing what is happening with the client's link-building process. It also helps to identify any harmful backlinks.
Stop throwing away your coveted backlinks. Linkody monitors your backlinks around the clock and the emails you report. It will let you know if any links are removed or changed, so your status is always updated.
One can also optimize the link acquisition strategy using link metrics and analytics or Linkody.
Features of Linkody:
Backlink monitoring

Disavow tool

Multi-user support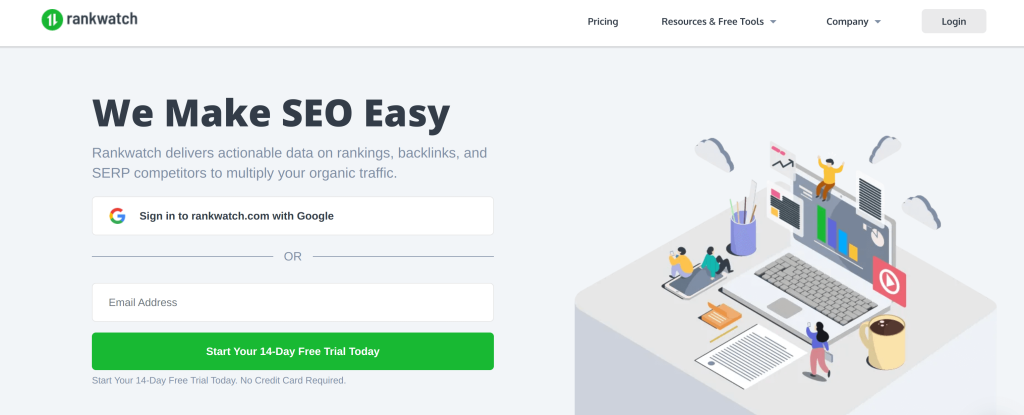 Rankwatch is a backlink analysis tool that lets you know your top referring websites, the number of keywords bringing traffic to your website, and how well positioned it is in the Google search.
It gives you a full report where you will be notified regarding the latest changes in the rankings, including updates on the matters such as keyword density, position graph, etc., without interruption.
Major features:
Advanced Reporting

Email alerts

Website Analyzer

Keyword Suggestions

Simple & effective SEO management


SEMrush is a popular tool that gives important marketing insights, especially regarding link building. It is a robust SEO tool that can help your clients to satisfy their goals.
It is popular for performing numerous analysis, which is all based around providing analytics of specific URL links targeting your web pages.
Features of SEMrush:
Link building

Keyword research

On-page SEO

Geographic distribution report

Competitor SEO analysis

Social media management

Content Optimization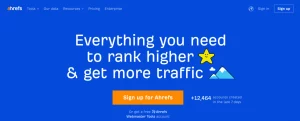 The tool helps to detect broken links on the website. The crawler can discover dead internal and external backlinks and can also report them together with details on the URL parameters and sites that each link anchor text points to.
You need to drop a domain in the tool and press enter, and just in seconds, it will display the list of pages having broken links or errors.
Major features of Ahrefs:
Platform basics

SEO auditing & monitoring

Data visualization

Custom reports

Keyword research

The tool allows following a particular subject or search term and get a daily email with all the latest published content.
Google alerts aids in getting an automated date list of everything mentioned anywhere on the internet that has your selected keywords. It can be the best tool for tracking what is going on with your clients.
Major features:
Email alerts

Website monitoring

Activity tracking

Mobile Alerts

Keyword tracking


The tools provide detailed information on the links pointing to any website. It includes internal as well as external links. It also reveals which websites are related to one another.
The way page links top each other depicts who they feel close ties with within the online community; it may be competitors or complementary opportunities.
Major features of the tool:
Allows using its web crawlers

Update the link database every five minutes

Allows exports of the huge number of links


BuzzSumo is useful for analyzing the most engaging content across the internet to help you in the overall link-building strategy. The platform aids in identifying any outreach opportunities while providing a few content suggestions to help you promote your client's brand.
Features of the tool:
Set up real-time monitoring

Carry out content analysis

View most shared content

Competitor analysis

Report exporting

The tool is the perfect choice to keep you at the top of the link building. It helps to streamline the entire SEO tracking process. AgencyAnalytics helps to keep the links while monitoring the substantial changes.
Major features:
Provide important campaign insights

Competitor analysis

Reports & dashboards

Keyword research

ROI tracking

SERP rank tracking
Nofollow
There is no need to study the source code of a website or inspect elements to check whether the most recent link you clicked has the rel= "nofollow" tag applied because the tools can show you the no follow links on the webpage for you. It can help you save time and speed up link reporting.
Features:
Monitors the spread of nofollow links

Supports search engine-specific robot meta tags


The tool shows the domain, linking page, anchor text, domain authority (DA), and page authority for the link (PA). The tool can be helpful to keep an eye on your competitors to get an idea of what content they use, or you can use it to figure out what websites link to your blog.
Features of Moz:
Data import/export

Content management

Campaign management

Reporting & Statistics
The tool offers a 14-day free trial to enjoy all its features & benefits. It has various features that help link-building activities for digital marketing professionals. By using this tool, you can import the data from the SEO tool of your choice to examine link metrics and social shares or audit any unnatural links to your pages.
Features of URL Profiler:
Domain research

Content Audits

Link prospecting

Whitespark provides features and solutions to help digital marketers use SEO techniques. It provides a local citation finder which is the same as a backlink checker but for the local search. It allows companies to locate local directories from which to obtain citations and backlinks to improve their SERP ranks and show up more frequently in local search results.
Major features of the tool:
Keyword segmentation

Local rank tracker

Local citation finder

Ubersuggest is a well-known keyword finding tool that provides you with numerous keyword suggestions and SEO metrics such as search volume, CPC, i.e., Cost Per Click, and the level of ranking difficulty. Apart from it, the tool also has a free backlink checker that displays who links to you and your competitors.
Features of Ubersuggest:
SEO management

Backlink monitoring

Link management

Competitive analysis

Keyword tracking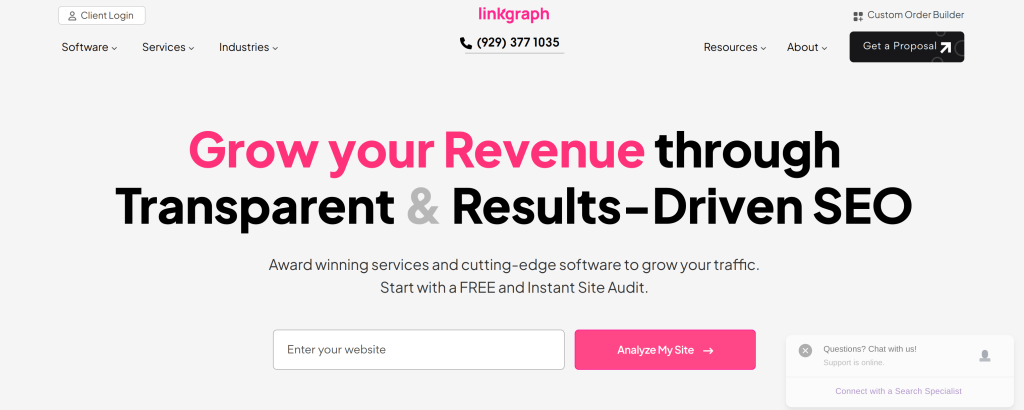 With just a few clicks, the tool's free backlink analysis checker (and other tools) can detect issues with indexing, broken links, misbehaving redirects, and domain name errors.
Features of Linkgraph:
Link management

User management

Rank tracking

Competitor analysis

Content management

Mobile search tracking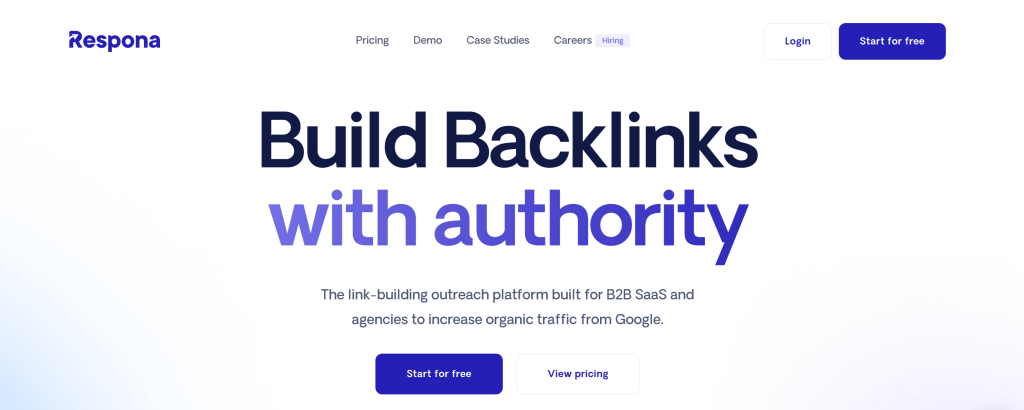 The Respona is an all-in-one blogger outreach platform. With all the tools needed to set up and run an email campaign of any kind, whether for link building, digital PR, marketing, or even sales.
Features of the tool:
Helps build quality backlinks

Boost the organic traffic

Helps design customized outreach campaigns
The tool helps in scaling your outreach efforts and tracking your emails. It also helps in automated follow-up and will help in staying in touch with potential link prospects.
Major features of the tool include:
Creating & editing custom pipelines

Helps in finding emails in bulk

Better collaboration
Final thoughts
At last, we would say that if you want to get more effective link-building results, you will need some good tools. These tools can echo your link-building efforts and provide you with good results. We have found some of the best free tools you can select for your campaign.