Content advertising is not a luxury but a necessity in today's digital marketing landscape!
In this digital era, the digital industry is constantly moving forward at a fast pace. Whether it's tools, apps, or technology, you can see many big changes have come and will be coming in the future as well. If you noticed, a few years back, there were inevitable technologies that have now become outdated. Today marketers are looking for new methods to reach their audiences.
So, as a marketer, you might be sitting on a chair processing new thoughts and writing a blog post. This might be your top priority to do; however, just writing articles and blogs will not be sufficient!
Yes, read that again!
Content advertising is as important as writing content!
Content advertising helps you to distribute content on various platforms to attract more audiences. There are many ways to do this, including articles, videos, podcasts, webinars, FAQs, ebooks, and of course, blogs. All these things are a valuable part of the content advertising strategy, which is highly beneficial for small brands and companies.
Today in this post, we will discuss the importance of content advertising and how it can benefit your business. So keep reading till the end to know how to use content advertising to increase your brand awareness and grow your business.
Let's dive in.
What is Content Advertising?
Content Advertising refers to the process of developing high-quality and engaging content for promotion through various paid channels such as paid social, pay-per-click (or PPC), sponsored placements, advertisements, and any other kind of paid promotional opportunities.
To understand it better, here's an example:
This is a great example of content advertising from Knotch on Google. Here the first thing you can see in their search ad for a "State of Content Marketing" Report, and after this, there is a post-click landing page:

Source: googleapis.com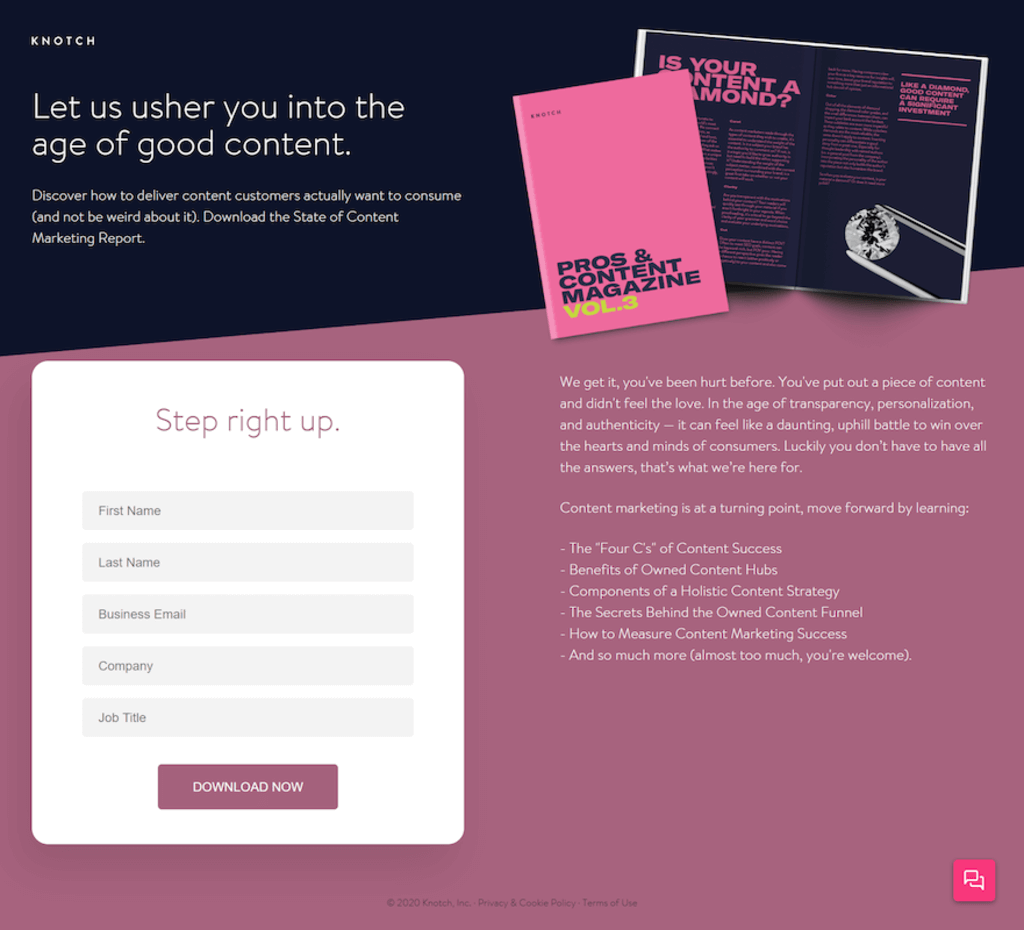 Source: googleapis.com
Content Advertising Vs Content Marketing
Many people think that content advertising is exactly the same as content marketing. However, that's not true!
Content can be in any form, like a blog post, an ebook, a video, a report, etc.
The primary focus of content marketing is to promote content through unpaid channels, including SEO, email, and organic social media. So, it focuses on organic growth.
On the other hand, the key goal of content advertising is to promote the content on various paid platforms, including Google Ads, Linkedin, Facebook, Bing, etc., to boost brand awareness among the target audience.
So, the major difference between content marketing and content advertising is that content marketing focuses on increasing brand awareness through organic opportunities, and content advertising completely focuses on creating brand awareness through paid advertising platforms.
Types of Content Advertising
Today, marketers used many types of content advertising to grow their businesses. Below are some of the common examples of digital content advertising which you can see while browsing the web:
Search Engine
Google has been commonly used directly to link readers to paid ads. A simple search query on Google can immediately take the readers to different types of paid ads that appear at the top of the search results.
These paid ads offer different things and information, such as value-adding content. Sometimes these ads also give attractive and beneficial rewards to visitors, like free guides or tools.
Social Media
One of the greatest avenues for targeting advertising is social media. These ads can be relevant or targeted and will appear on your social media feed according to your preferences, browsing history, and many other factors.
Partnerships with Publishers
You'll be surprised to know that publisher partnership is one of the most popular types of content used in content advertising. Many online publishers available today offer co-creating content and content discovery apart from content advertising.
Email
Besides the partnership with publishers, newsletters are the next common avenue for content advertising. Nowadays, many publishers often use paid placements in their newsletters with a focused audience.
These newsletters contain advertised content with links that can redirect the reader to a particular page or website. You may have to get these newsletters with content using "Content from ____."
Why is Content Advertising Important?
After reading here, one question will surely come to your mind: when there are organic opportunities, why should anyone pay for content advertising?
Whether your job is content marketer, developer, or creator, there is one goal that you want to achieve – To reach as many people as possible. You want to distribute your compelling content among people, especially the target audience, to watch or read your content and engage with it!
For this, obviously, you can use social media networks and other online platforms to spread your content. However, this strategy isn't always successful or won't give the best positive results at the end that you desire. Apart from this, there is also a lot of competition these days!
Here comes the content advertising!
With the help of the right and planned content advertising, you can easily reach your content to the intended audience, which can be later converted into leads.
What Are The Key Benefits of Content Advertising?
Today there are many types of platforms available for different forms of promotion, and each one has its own advantages and disadvantages! The same thing applies to Content Advertising!
Below are some of the key advantages of content advertising that you should look into before investing in one:
1. Makes Content Easy To Find
One of the major benefits of content advertising is that it will make your content in any form easy to find. You don't have to worry about SEO measures, keywords, and other metrics, which play a significant role in content marketing.
You can actually ignore these things and put all your focus on selecting a particular distribution channel that you think is most appropriate for the content. After this, buy amounts of advertising space or advertising time, and that's it!
2. Content Advertising is Fast
Through the right content advertising tactics, you can actually use the content and ads more purposefully. It is also highly helpful in online platforms like social media networks because these platforms know a lot about their users.
Take Facebook as an example and think if you want to market a guide to DIY oil changes at home.
How will you do it?
You can simply do this by targeting tech-savvy car lovers, usually aged 20 to 40. This will not only help you to keep an eye on the overall budget for the content advertising but also ensures a high conversion rate.
3. Beneficial for Small Audiences
When you have the ability to create content with precision, you can use it as a massive benefit for your business. Yes, you can use your content for laser-focused topics and small audiences for which content marketing tactics would be inefficient.
So, through content advertising, you can use an appropriate advertising channel for each kind of audience. This is one of the most effective and cost-efficient ways of advertising to distribute your content to people.
4. Relatively Easy Compared to Content Marketing
Content advertising is not only quick but also a lot easier as compared to organic promotion. You can easily run ad campaigns for your content instead of first creating a digital infrastructure to drive organic traffic.
Creating fresh content, building authority, and executing a proper content strategy are way more challenging and time-consuming than running an ad campaign. Plus, it will immediately grab the audience's attention to your content.
5. Provide Content Exposure
It is true that with the help of content marketing, you can reach searchers and hashtags to spread your content over social media. However, this organic promotion does not always reach your content to the audience you want.
On the other hand, content advertising gives you an opportunity to expose your content to the target audience. It gives you more control over the demographics, through which you can easily determine who can see your content.
Best Content Advertising Examples
If you make it here, you already know so much about content advertising, right?
Content advertising can be done through many paid channels, such as large-scale PPC campaigns used to reach a wider audience, and for small and intended audiences, more targeted paid social campaigns have been used.
Now it's finally the time to take a glance at how brands and businesses have used content marketing in the real world.
Below are some of the best content advertising examples of popular ad platforms for content advertising:
1. Shopify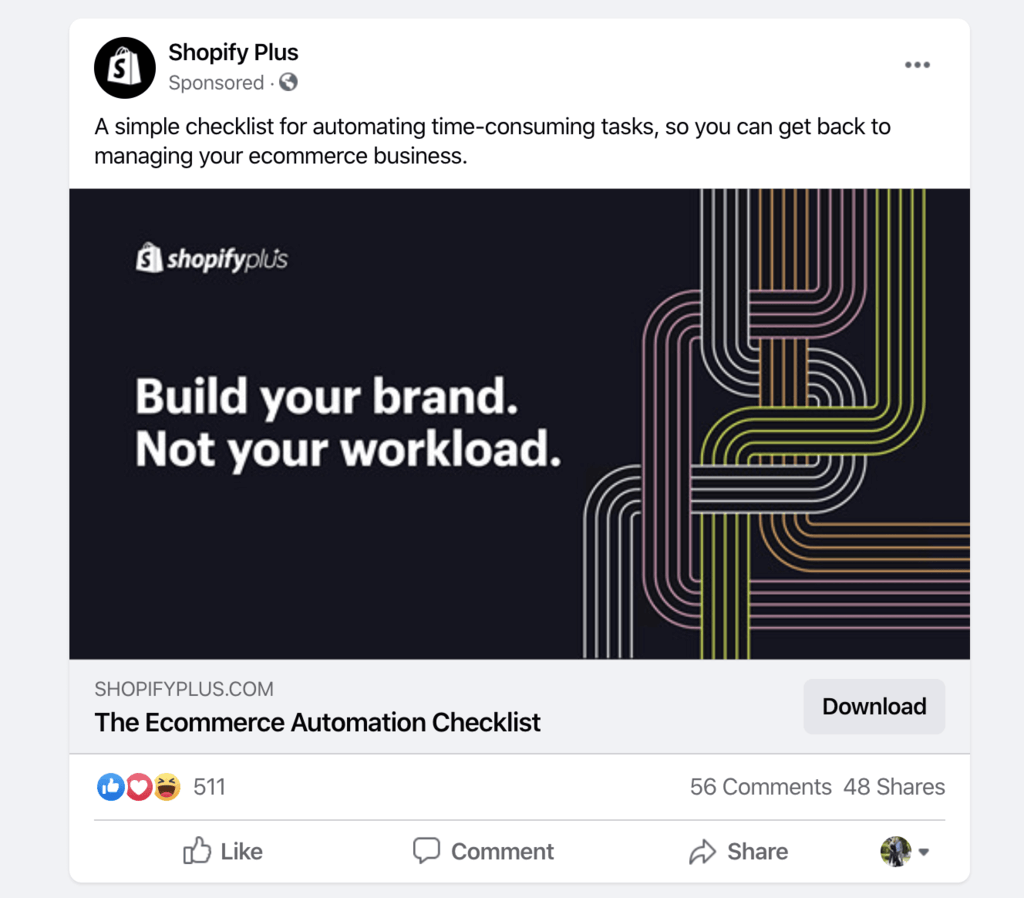 Source: unbounce.com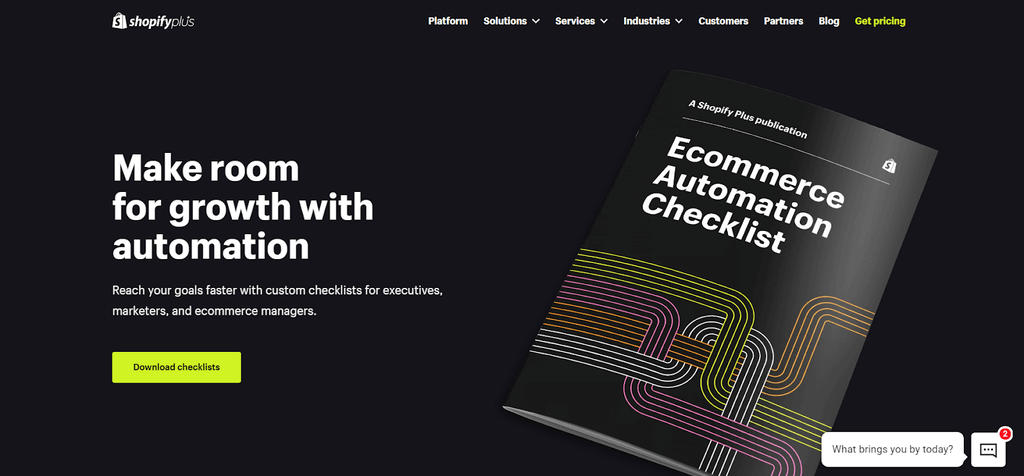 Source: googleapis.com
2. BMC

Source: googleapis.com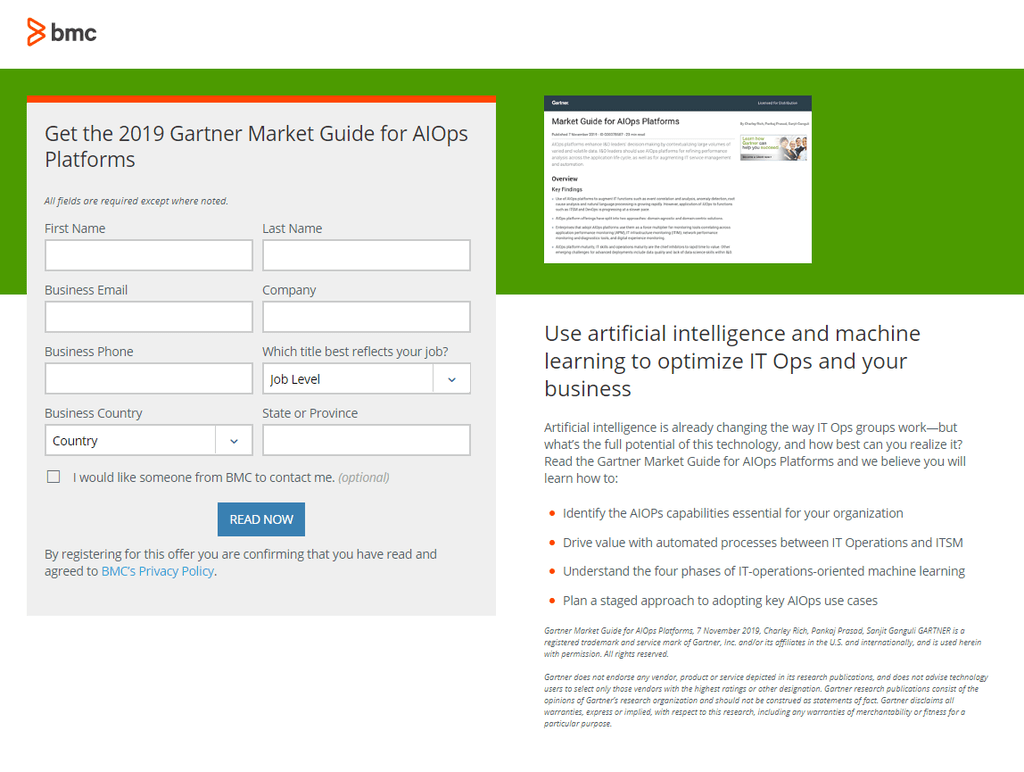 Source: googleapis.com
3. SAS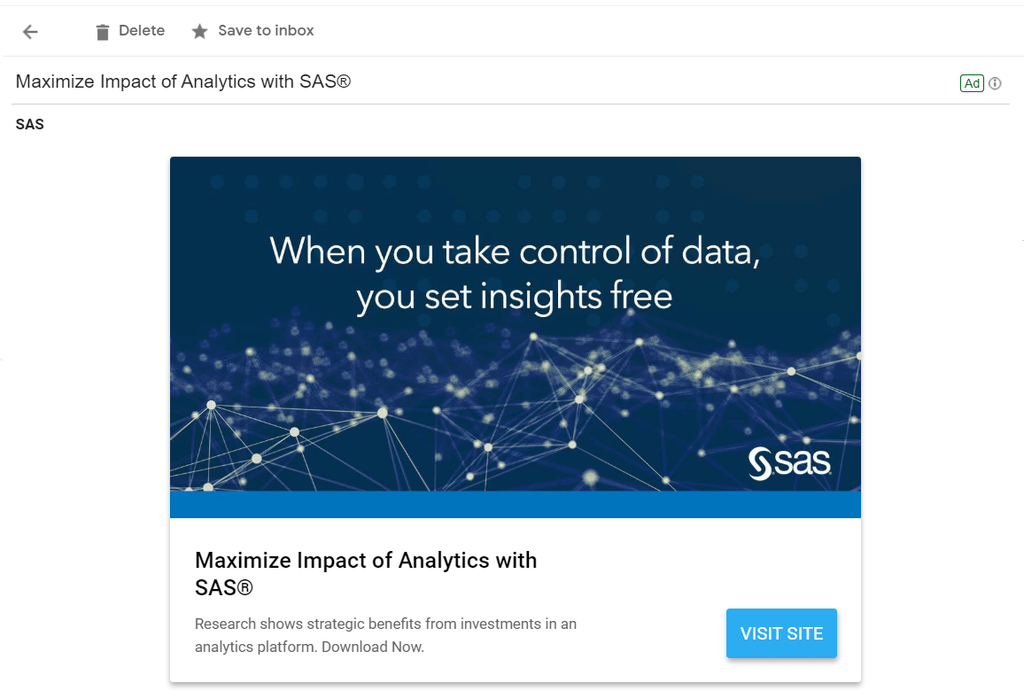 Source: googleapis.com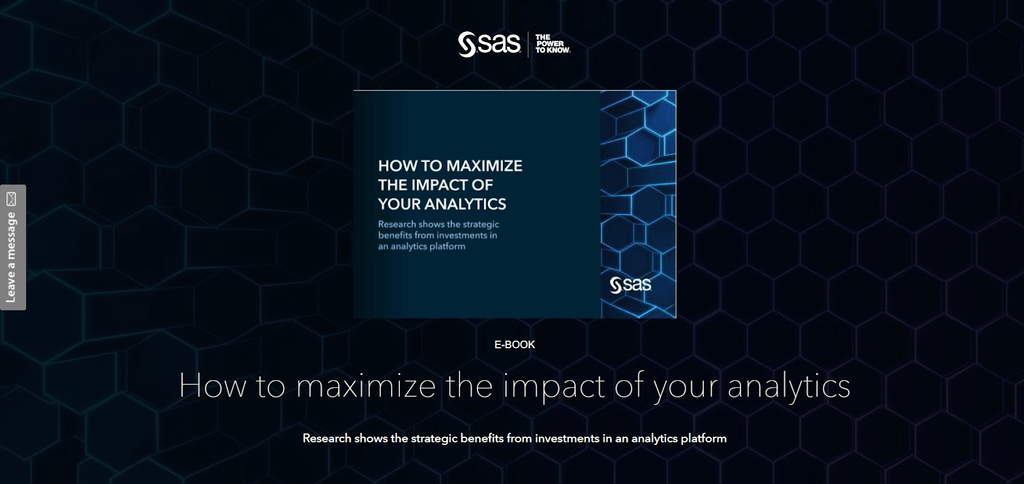 Source: googleapis.com
So,
From blogs and social media posts to tutorials and infographics, any form of content can be created to use for promotion via paid distribution channels such as PPC campaigns, paid social, sponsored placements, etc. all this will be part of your content advertising campaign.
For example, you can develop a white paper that mainly focuses on the different issues your industry customers are facing. Later, you can use this white paper for promotion through paid social ads.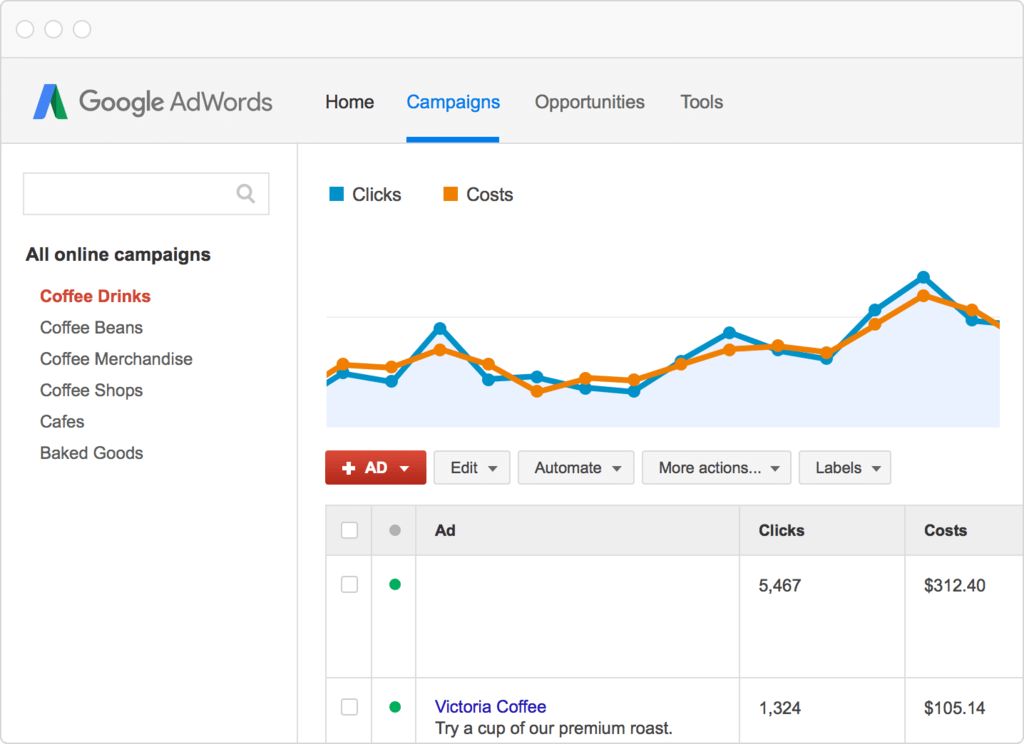 Source: wordstream.com
In short, whatever type of content you're creating to promote via paid distribution, you're doing content advertising!
What Are the Disadvantages of Content Advertising?
Like any form of promotion, content advertising also has some drawbacks. Let's see what the disadvantages of content advertising are:
Costly
It is quite predictable that content advertising requires a good investment to do the process. In contrast, the organic way of promotion through SEO and organic social media is absolutely free.
For example, if you want to invest in paid native programs in Forbes, this will cost you a lot. No matter how affordable the paid campaign, it still costs. No doubt that content ad campaigns are effective but also expensive to rely completely on as your major traffic source.
So, the brands and businesses that can invest a good budget on ad campaigns can try paid content advertising for the profitability of their campaigns.
Short-term Strategy
Yes, it's indeed true that content advertising is easy and fast as compared to content marketing. However, it is not the long-term solution.
The long-term organic infrastructure has a proper content strategy and building blocks, such as SEO and organic social media, ensuring content success. So, you can use content advertising for paid campaigns, but it shouldn't replace content marketing as both of them have their own benefits.
Requires Continuous High-Quality Content
There is another challenge for content advertising measures: To get the most out of it and gain maximum benefits, you must produce high-quality content on a regular basis. And this can be time-consuming and expensive!
This simply means even if you have a significant amount of budget to spend on ad campaigns, you won't get maximum positive results if the post-click landing page is not effective or doesn't offer a valuable deal.
Let's understand this point with an example:
Suppose you want to generate ebook downloads; it is important for you to create a personalized post-click landing page. Apart from this, your final ebook must provide value to the visitor. If this doesn't happen, this simply means you've failed to deliver what you've promised to the visitors, which is providing valuable, relevant content. So, next time whenever visitors see your ad, they will simply ignore it!
Content Advertising: Should You Invest?
Today content advertising is an effective and efficient tool for promoting high-quality, engaging content. One of the biggest advantages of this type of paid promotion is that you do not have to rely on being found by others – people can easily find your content through paid advertising channels!
Literally, you don't have to worry about SEO guidelines, page ranking, and social media marketing tactics. Here, in content advertising, you only need to focus on producing good quality, valuable content, which can be a bit expensive.
So, to succeed in this, you must scale your content advertising! For that, you must plan everything well and develop relevant and compelling content, such as creating a personalized page for each ad.
So, should you invest in content advertising?
The answer to this question is that if you don't have concerns about budget and want to focus on a small but targeted audience, content advertising would be the best tool to promote your content!
To get more knowledge and insights about popular marketing tactics, explore Linkpublishers.